The aim of this training is to understand more about neurodiversity and executive functions and how they impact on organisation and clutter
About this event
Purpose:-
This training is intended to explain neurodiversity and the role of executive functions in how we operate in our lives, particularly related to organisation, chronic disorganisation, extreme clutter and hoarding behaviours.
We will bring to life the reality of our strengths and weaknesses in terms of skills we need to manage our environment and daily lives and offer specific strategies that all can use to play to our strengths. Standard time management advice and organisation techniques often don't work for people with neurodiverse conditions.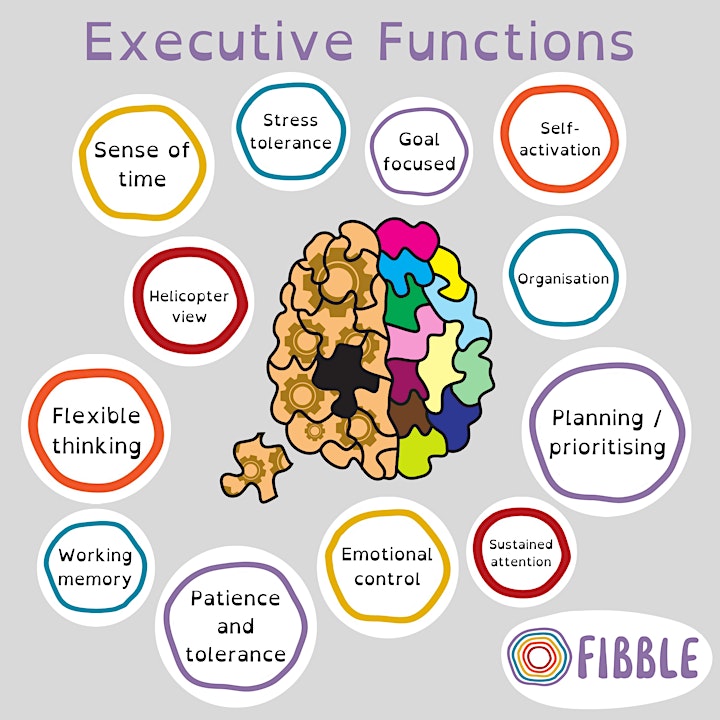 Content:-
Session 1 – Understanding neurodiversity and executive functions
Who we are
What is neurodiversity
Executive functions
Strengths and weaknesses
Hoarding, extreme clutter and chronic disorganisation
Session 2 – How to help
Strategies including case studies
Using your strengths
Questionnaire and analysis
Recommended Reading
Who is this for:-
Practitioners supporting those with neurodiverse conditions and difficulties with organising
Individuals who want to gain a better understanding
Duration:-
4 hours including a 30 minute break
NB: This and other workshops are available to be booked in-house at your organisation for up to 20 people to suit your requirements. Contact us at info@hoardingdisordersuk.org to enquire.
Hoarding Disorders UK is a not for profit Community Interest Company. Our aim is to provide practical hands-on support as well as expert advice to those affected by the varying levels of hoarding disorder, ranging from the chronically disorganised to those with extreme clutter.
We support both the individuals and their families throughout this process which helps them to reconnect with each other as a family unit and the wider local community.
We have a responsible and unique person-centered approach using professional decluttering, life skills and home organisational skills. We provide an ethical, sustainable and quality approach throughout our work which includes the use of our 8-step plan, support groups, coaching, research, education and training.
We also work collaboratively with other professionals and organisations in contact with these individuals and families.
Fibble has been created to help people to understand their strengths and weaknesses in different areas of executive functioning.
We do this through the use of a questionnaire which delivers a report with guidance on how you can use your strengths to improve your life skills.
We also offer a package of 121 support in decluttering and coaching to help you improve both your environment physically and how you manage it day-to-day.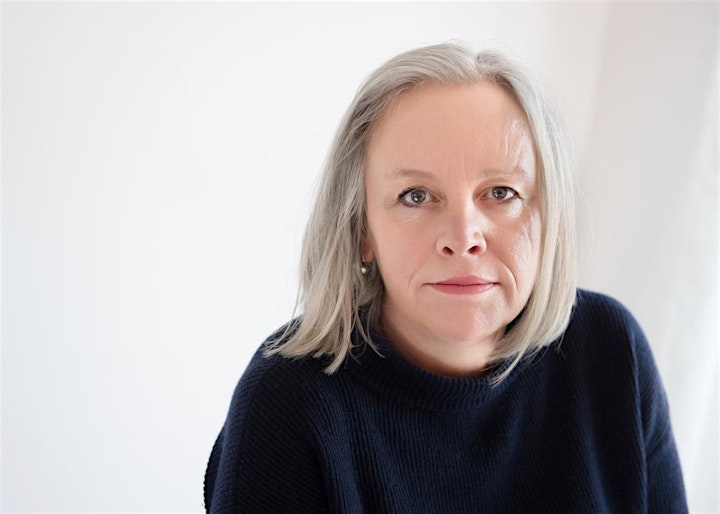 Jo Cooke is a Director of 'Hoarding Disorders UK – Community Interest Company' and also runs her own business 'Tapioca Tidy'. She is also the author of the book "Understanding Hoarding" which is fast becoming the "go to manual" for hoarders, their families and agencies that work with people exhibiting hoarding behaviours.
She has appeared in the Guardian newspaper, Take a Break magazine and other publications. She has also appeared a number of times on BBC Radio and in a BBC documentary 'Inside Out'. Jo was selected as a finalist for the Thames Valley Venus Awards' Lifetime Achievement Award in 2018.
Jo is a professional declutterer and organiser who has a very professional, calm, non-judgemental and "makes sense" approach to helping you reclaim your space. Jo previously had a varied career in charitable organisations, human resources, project management, bookkeeping and the civil service, but realised she had a flair for decluttering and organising when she had to sell the family home that her father had lived in for more than 30 years. She has a wealth of experience and skills required when working in cluttered environments and takes a responsible and empathetic approach to the needs of people she works with.
You can contact Jo at jo@hoardingdisordersuk.org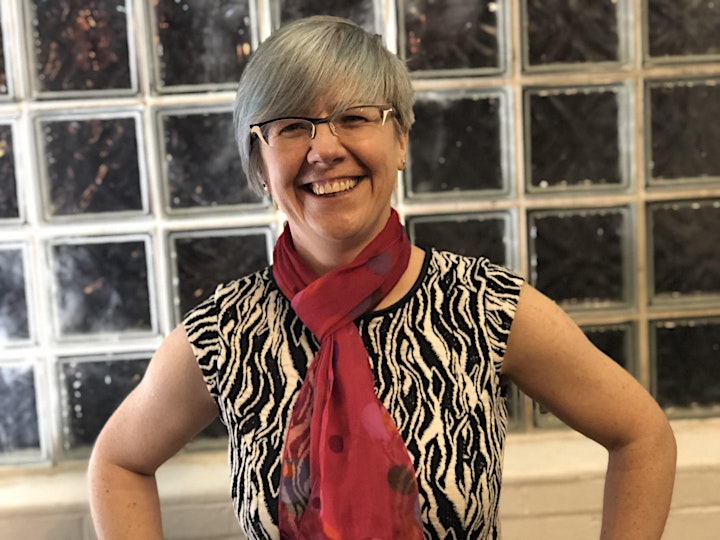 Jo Cavalot is also a Director of 'Hoarding Disorders UK – Community Interest Company' and also runs her own business 'Dottymow'.
Jo has been a declutterer and professional organiser since 2017 helping people to create, space, harmony and peace of mind by letting go of the things they no longer need. She is a member of the Association of Professional Declutterers and Organisers (APDO) and has quickly become a shining light in the world of decluttering in the South Yorkshire area.
Jo has struggled with her own demons in life and when she began to learn more about people affected by hoarding behaviours she realised that this was an area she really wanted to specialise in and approached Jo Cooke to begin the exciting process of taking Hoarding Disorders UK to the north.
Previously, Jo had a long career in the printing industry, working in a variety of roles from operations and production management to project director. She has a natural ability to create and implement systems and organise both people and their things. Through her own journey of recovery since 2012, Jo has found ways to overcome her own fears and emotional baggage from the past and has spent a great deal of time supporting others with their issues too. Jo understands that any problem with clutter tends to be about more than just the stuff and is empathetic and understanding in helping people to deal with this.
She is very connected to the local community and has appeared a number of times on BBC Radio Sheffield.
You can contact Jo at jo.cavalot@hoardingdisordersuk.org.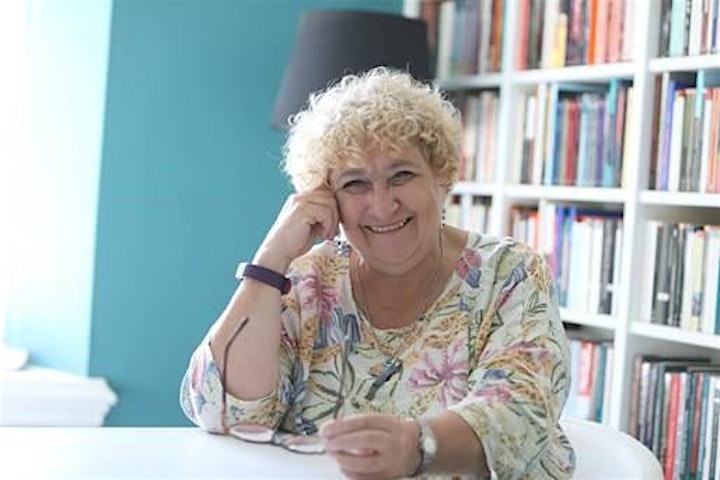 Sue Murphy is a qualified coach based near Sheffield and specialises in enabling people to fulfil their potential and overcome barriers.
She specifically enjoys working with people who are wired differently to what is considered "typical". People who are brilliant, bright, full of ideas and often utterly baffled because everyday tasks that "should" be easy seem so difficult (This is particularly true for people living with the talents and challenges that come with neurodiversity.)
Sue has worked for herself for the last 10 years after a long career in public services, all of which was about supporting people to make the most of their strengths and resources in one way or another.
She has always known that while she is bright, has great communication skills and a passion for tackling social and other inequalities, she is also clumsy, a bit messy and disorganised and easily distracted. This has been a problem for Sue and getting a diagnosis of dyspraxia when she was 62 was a game-changer.
In 2015 Sue qualified as a management coach and mentor and has been working in her coaching practice for the last four years or so and now specialises in working with people with neurodiverse conditions.
Available dates:-
See event here for dates and booking –
https://www.eventbrite.co.uk/e/neurodiversity-executive-functions-and-clutter-tickets-136415238651
NB: This and other workshops are available to be booked in-house at your organisation for up to 15 people to suit your requirements. Contact us at info@hoardingdisordersuk.org to enquire.